About G-DREAM
About GODA GROUP
G-Dream was established in 1937 in Japan. We are one of the leading manufacturers of customized Embroidered Patches and Emblems. In 1985, we established our first factory in Shenzhen China, and now we have 4 factories and over 500 highly skilled staff.
We are also the pioneer of the 3D embroidery called ( Moko Moko ) and the heat seal-transfer. G-Dream products are known worldwide for their high quality and customer satisfaction. What really sets G-Dream apart from other label manufactures is our vertically integrated organization, with complete in – house control digitizing – punching department for all artwork.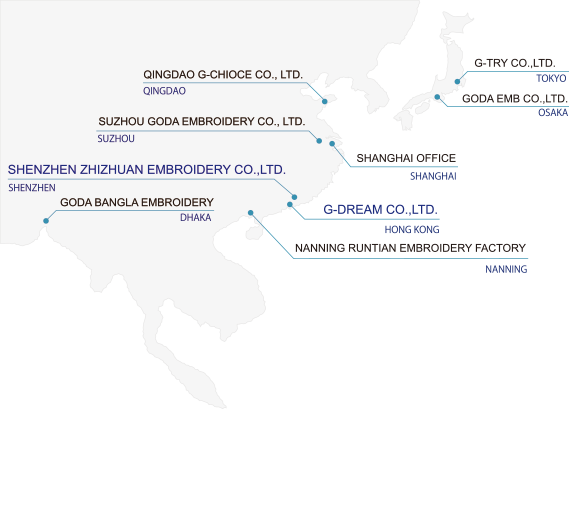 <Group Domestic>

【HONG KONG】

G-Dream Co.,Ltd. Hong Kong Office

香港九龍尖沙嘴加連威老道愛賓商業大厦707室
Room 707 Albion Plaza, 2-6 Granville Rd.,
Tsimshatsui, Kowloon, HONG KONG
TEL:(852)2722-6850
E-mail: info@gdream.com.hk

-Webサイト‐
-Facebook-

【SHENEZHEN】

SHENZHEN ZHIZHUAN EMBROIDERY CO.,LTD.

深圳志専刺繍有限公司
中国深圳宝安区福永鎮富橋第三工業区龍輝工業園第一棟
No.1 Bld. Long hui Ind ZONE, No.3
Ind Zone Fuqiao Fuyoung Town ,
Baoan, Shenzhen China
Postal Code 518103
TEL:(86)0755-2734-3362
E-mail: info@g-try.com

-Facebook-

【SUZHOU】

SUZHOU GODA EMBROIDERY CO., LTD.

蘇州合田刺繍有限
中国江蘇省太倉市瀏河鎮沪太路 168號甲
NO.168, HUTAI RORD, LIUHE TOWN,
TAICANG CITY, JIANGSU PROVINCE, CHINA
Postal Code 215431
TEL:(86)0512-5361-1549
E-mail: ssgoda@ssgoda.com

-Facebook-

【QINGDAO】

QINGDAO G-CHIOCE CO., LTD.

青島志彩服飾有限公司
中国山東省即墨市城南珠江二路-160
NO.160, ZHUJIAN ER ROAD, HUANXIU DISTRICT,
JIMO CITY, QINGDAO, SHANDONG, CHINA
Postal Code 266200
TEL:(86)0532-8859-8103
E-mail: qdgoda@qdgoda.com

-Facebook-

【NANNING】

Nanning Runtian Embroidery Factory

南宁市润田刺绣厂
南宁市良庆区建业路#41 德燊工业园17栋
No. 17 Building. Deshen Industry park, #41 Jianye road, Liangqing area, Nanning.
Postal Code 530221
<Group Overseas>

【TOKYO】

G-try CO.,LTD.

【OSAKA】

Goda EMB CO.,LTD.

【BANGLADESH】

GODA Bangla Embroidery
Acquisition of certification & qualification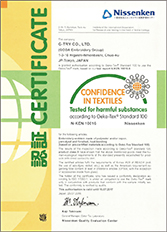 Oeko-Tex Standard 100
We are granted authorization according to Standard 100 by Oeko-Tex to use Standard 100 by Oeko-Tex mark.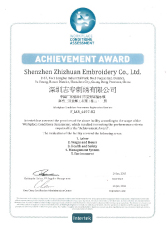 WCA (Workplace Conditions Assessment)
Our Shenzhen , China factory has been assessed by INTERTEK as conforming to the requirements of Workplace Conditions Assessment since 2013.